The innovative pyramid packaging format allows you to overcome the boundaries of traditional tea bags. The special shape of the tea bags and transparent nylon present tea in a whole new way.
What is the difference between tea in pyramids and bagged tea? Tea in pyramids, unlike bagged tea, is a precisely adjusted portion of herbal tea for brewing the perfect cup.By acquiring volume during brewing, the pyramid creates space for the free distribution of herbal tea components, and tea leaves, fruits, berries and herbs, not constrained by a light, almost weightless material, which, due to its mesh structure, has excellent throughput, are instantly saturated with moisture, quickly open, fully releasing drink your natural energy and strength.
For the same reason, the "pyramid" type package becomes unrivaled in the packaging of herbal teas and biologically active additives based on vegetable raw materials. Such tea, like high-quality loose tea, turns out to be especially rich and fragrant.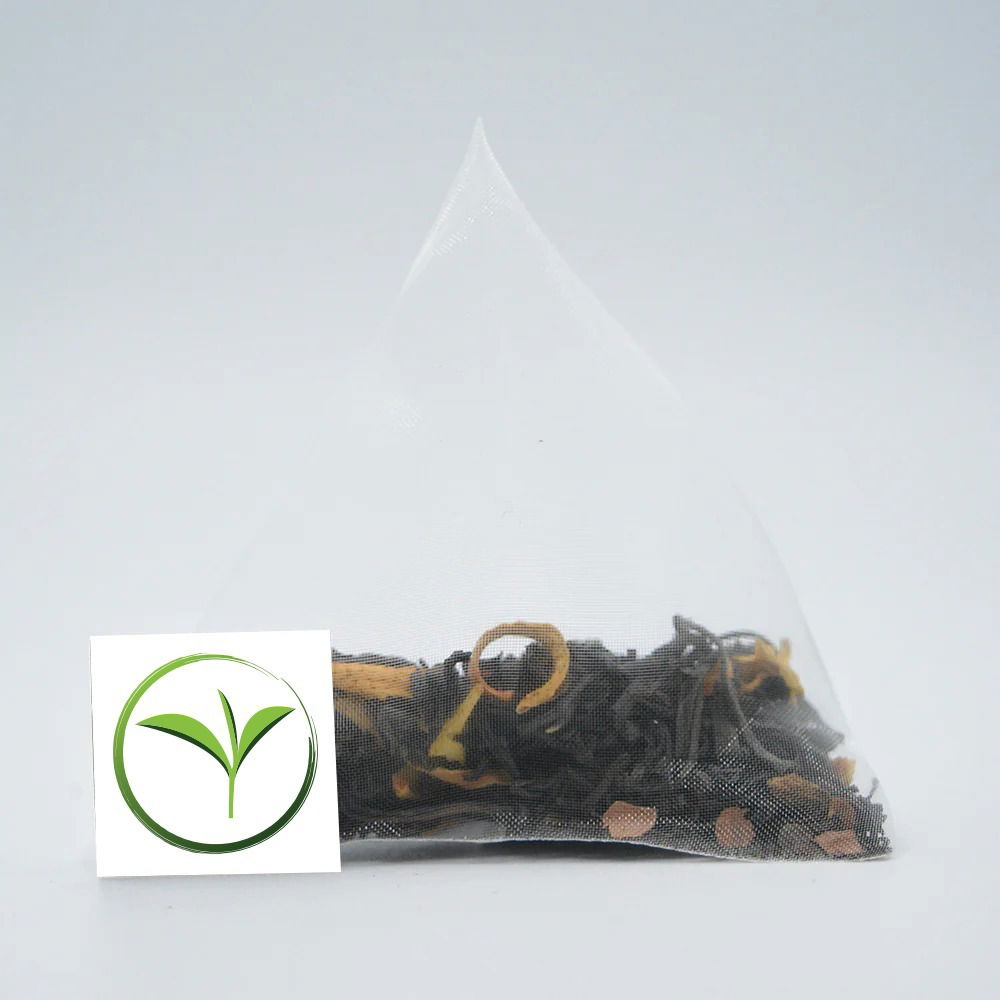 TEA PACKING IN PYRAMID TEA BAG WITH AND WITHOUT STRING AND TAG; FROM 10 TEA BAGS IN BOX UP TO 200 TEA BAGS IN BOX;
TEA BAG SIZE 60X60 MM AND 90X90 MM;
WEIGHT OF PACKING 0,5-10 GR
PACKING MATERIALS SPECIFICATION FILTER PAPER;
INNER BOX PRINTED WITH EFFECTS: WATER BASE, EMBOSSES, SPOT UV, FOILING, MATTE, GLOSSY and etc.
BOARD: FOOD GRADE BOARD; GREY BOARD (DUPLEX), PLASTIC BAGS.
OVER WRAPPING: BOPP FILM; TEAR TAPE;
MASTER CARTON: 3-5 PLY WHITE/BROWN BOARD (OPTIONAL); NUMBERS OF PACKS IN 1 CARTON (OPTIONAL)