Green leaf production by factories affiliated to Kenya Tea Development Agency (KTDA) Holdings' grew by 28.5 per cent for the year ended June 30, 2020 to stand at 1.448 billion kilograms (kgs) compared to 1.127 billion kgs over a similar period last year.
Green Leaf are the tea leaves plucked at a farm and later delivered to a tea buying centre ahead of processing at a tea factory.
The growth is attributed to continued favorable weather across tea-growing regions, improved crop husbandry practices among tea farmers and farmers who have resumed delivering crop to their factories due to better payments and services.
Kenya Tea Development Authority (KTDA) says that the growth of tea though came amid a tumultuous second half of the year that saw global tea prices plummet on the back of product oversupply in the market as well as disruptions occasioned by the COVID-19 pandemic.
However the average tea auction prices for the period January-May 2020 decreased by 6.2 per cent to Ksh225.77 (USD2.11) per kilogramme, situation industry players blame to the escalating effects of the Covid-19 and high volumes.
The price decreased from Ksh240.75 (USD2.25) per kg recorded the same period in 2019 production year.
According to the Agriculture and Food Authority (AFA) Kenya tea industry performance highlights for May 2020 production, a section of key export destination continued to lower their appetite for the Kenyan tea leading to decline in prices.
"The average auction price for Kenyan tea during the month of May was lower at Sh210.97 (US$ 1.97) per kg compared to Sh225.77 (US$2.11 per kg recorded in April 2020 and Sh255.73 (US$2.39) per kg in May 2019", the report said .
There was also reduced and selective buying interest of tea at the auction by Afghanistan, Yemen, Russian and other CIS countries as well as Iranian buyers and during sale 28 conducted this week, the average price increased by 0.6 percent to Ksh 186.6.18 compared to sale 27 of Ksh 185.11.
East African Tea Trade Association Managing Director Edward Mudibo stated that middle eastern states and also Sudan lent strong support and there was increased activity from Afghanistan and Bazaar but less support from Russia and Iran while locally packers were active with Somalia at the lower end of the market.
"Access to most markets is still a challenge due to the impact of COVID-19 on commodity trading and distribution across the globe. Some markets such as Egypt, UAE, Yemen, Afghanistan and Iran have continued facing market access challenge", he said .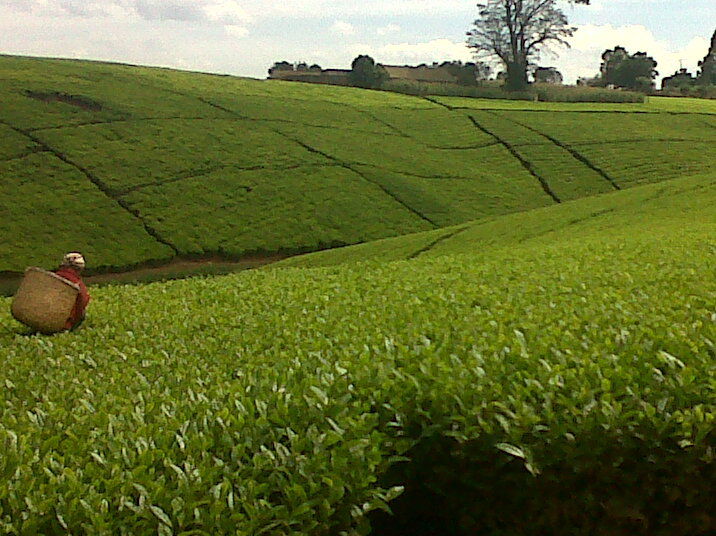 According to AFA, the coronavirus outbreak prompted Pakistan to seal borders with all neighboring countries in March in a bid to limit the regional spread of the disease and this hard hit tea imports in countries such as Afghanistan which is a land locked country and relies on Pakistan as a transit corridor of its imported goods
However, despite the price setback a good number of emerging markets -Switzerland, India, Netherlands, Jordan, Bangladesh, China, Canada and Oman imported higher tea imports from Kenya.
The total export volume for the period January-May 2020 stood at 212.53 Million Kgs compared to 220.28 Million Kgs recorded same period of last year.
During the month of May 2020, 34.7 Million kgs of Kenyan tea was sold through Mombasa Auction against 39.20 Million kgs during the month of April and 18.37 Million kgs recorded in same period of last year.
During the same month, Kenya tea was shipped to 42 export destinations compared to 46 destinations for the same period last year and Pakistan continued to be the leading export destination for Kenyan tea having imported 15.74 million kgs, accounting for 39 per cent of the total export volume.
Other key export destinations for Kenyan tea included Egypt (6.22 Million Kgs), UK (4.42 Million Kgs), Sudan (2.27 Million Kgs), UAE (2.04 Million Kgs), Russia (1.46 Million Kgs).
During the start of the pandemic and restrictions on movement of goods and services across the world, the KTDA sold teas for the 2019/2020 fell by 6.8 percent the lowest KTDA average price since 2008. In the last three auctions for the year ended June 2020, the average price for a kilo of tea at the auction dropped below USD 2, a scenario last seen in 2007.
According to KTDA there are 54 tea factory companies, which own the 69 factories that they manage will proceed to close their financial books for the year and also declare the final payment to each of their tea factory farmers.
Source: Kenya News Agency